Balanced on the edge of the universe
«Tourism, hospitality, engines and sports. Many great business men are part of the Russo Morosoli Group, but one in particular has deep roots and lives alongside her majesty Mount Etna: la Funivia dell'Etna. Its birth, development, and management are marked by a story that has had an almost revolutionary impact since its inception. Building a cable car on an active volcano was once ...»
continue to read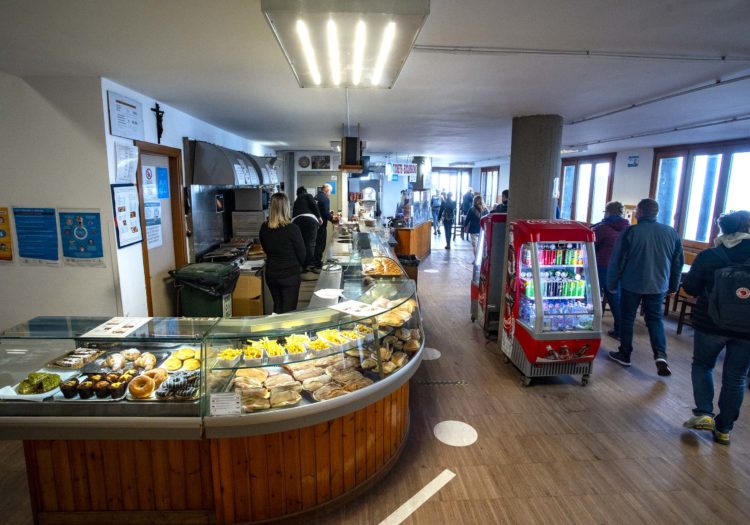 Bar with panoramic terrace
Funivia dell'Etna's panoramic terrace is situated
at an altitude of 2500 meters, offers its visitors
an unforgettable experience.
On the upper floor there is also the possibility
of buying souvenirs, gadgets and typical Sicilian products.

Read more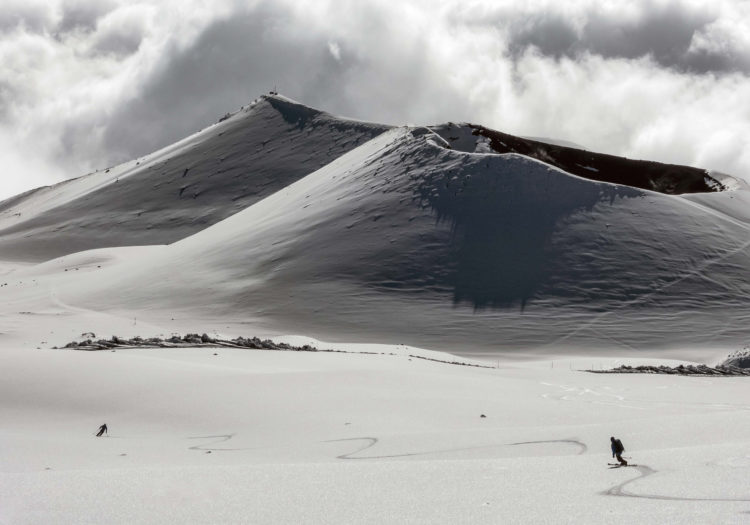 Skiing on Mount Etna
Funivia dell'Etna allows you go
skiing in winter, go on excursions
to the summit craters and enjoy the
amazing view. From the four lifts
it is possible to reach the ski
slopes.

Read more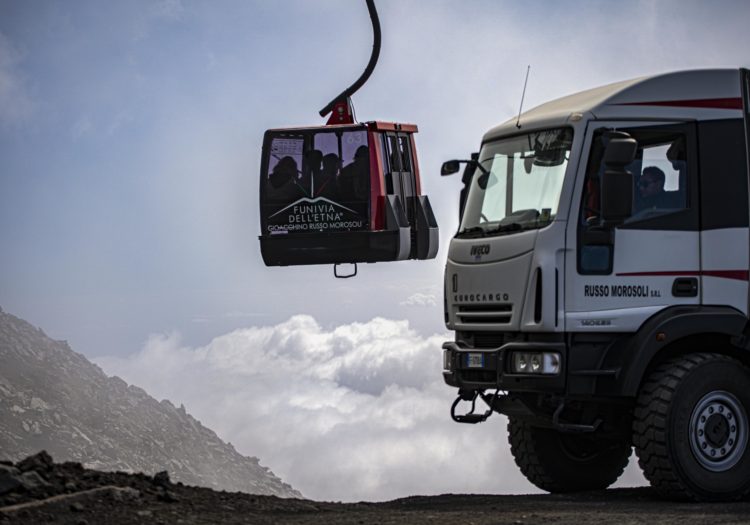 Excursions
Funivia dell'Etna is the only company on
the south side of Etna to make excursions
to the authorized crater zones, allowing you
to reach the summit zones of Europe's highest
active volcano by cable car and special off-roads
vehicles.

Read more